Northport and Omena Shopping
6 January 2012
No Comment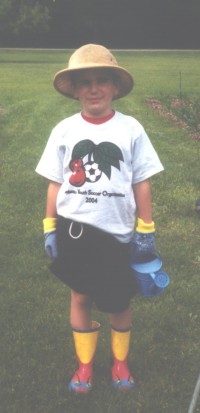 Nestled among orchards filled with cherries and apples and rolling vineyards, close to the northern point of the Leelanau Peninsula is Northport, one of the county's earliest settlements. Northport was a shipping gateway to Grand Traverse Bay and was the first county seat. In the summertime, Northport comes alive with galleries, shops, concerts, marinas, parks and beaches.
The beach in town is a perfect bathing beach with water that stays shallow a long way out. North of town at Leelanau State Park, visit the Grand Traverse Lighthouse Museum, climb huge rocks and wade on the beach. Three miles west of town is Peterson Park where you can watch unbelievable sunsets on Cathead Bay.
Omena is located south of Northport and began as an Indian Mission. Today, the town is home to family farms and historical landmarks including a country stores established in 1889 and the oldest Protestant Church in Leelanau. Omena has shops, a large gallery and a winery with an awe-inspiring view of Grand Traverse Bay.
---
Dolls & More
102 Nagonaba
P.O. Box 286
Northport, MI 49670
231-386-7303
---
By Chance or Design
By Chance or Design offers a broad spectrum of antiques and collectibles, furniture, paintings, ironstone, vintage jewelry, lighting and much more. Find unique gift items or the perfect piece to complement your decor, not to mention hand knits.
118 E. Nagonaba
P.O. Box 7
Northport, MI 49670
231-386-7444
northrose8@aol.com
---
Wright Gallery
Mill Street
P.O. Box 910
Northport, MI 49670
231-386-5594
---
Tamarack Gallery
5039 N. West Bay Shore Drive
P.O. Box 1
Omena, MI 49674
231-386-5529
---
Joppich's Bay Street Gallery
Ed and Edee Joppich
109 Bay Street
P.O. Box 24
Northport, MI 49670
231-386-7428
---
Dog Ears Books
Dog Ears Books is a native Northport business, born on Waukazoo Street in 1993 and now, back on Waukazoo Street in its fifth location. We carry both new and used books (and are happy to fill special orders), notecards, posters and playing cards, open three seasons a year (closed January – April). Visit us at 106 Waukazoo in Northport or at www.dogearsbooks.net or booksinnorthport.blogspot.com on the Web.
P. J. Grath, Bookseller
P.O. Box 272
Waukazoo Street
Northport, MI 49670
231.386.7209
dogears@netonecom.net
---
The Pennington Collection
Shop The Pennington Collection for unique and interesting items — great gifts, cards, gift wrap, toys… you won't believe the variety packed into this store.
Shopkeeper: Sarah Eggert
102 Mill Street
Northport, Michigan 49670
231-386-9890
Visit www.penningtoncollection.com or email us at
speggert@sbcglobal.net
---
Waukazoo Tees
Waukazoo Tees has a great selection of Northport clothing for the whole family. We can outfit you for a day at the beach or a cool night by the campfire. Also check out our fun gifts and trinkets.
Waukazoo Tees is owned and operated by Mark Jensen who founded Jentees Logo Gear in 1992 as a two-person operation. Jentees designs and creates the great shirts, jackets and hats sold at Waukazoo Tees. Jentees is committed to providing the highest quality screen printed clothing for individuals and businesses throughout Northern Michigan.
Owner: Mark J. Jensen
231-929-3610
mark@jentees.com
---